NEW ADVANCED CLASSIFIEDS
Our new version of classifieds script v5.8.0 has been released with many changes. Much awaited features includes Mobile Friendly, Facebook Friendly & as always Google Friendly. Major performance upgrade supporting MySQLi extensions and PHP 5.6 compatiblity. Check out the features page and changelog for more.
see more..
check new features...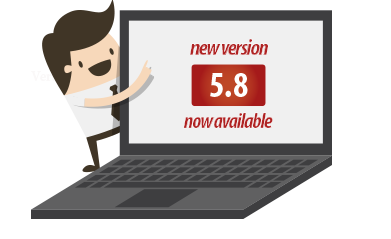 CHOOSE FROM THREE PACKAGES
We know the top 3 dominant classifieds money makers online. So we have three version of our classifieds script available that is packed with unique features of each. Our original design, backpage suite and craigslist sutie. You must check the demo(s) to find out why 3500+ people has choosen SNetworks over the past years.
See Live Demo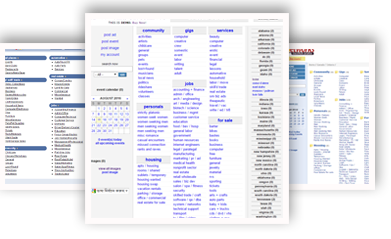 MANY ADDONS & CUSTOMIZATION
Our classifeids script has growing list of addon modules being developed. Starting from video playback, music addon, membership to Facebook login, Authorize payment gateway and many more. Our team of experts can also develop custom addon feature that you need for your classifieds site project.
Buy Now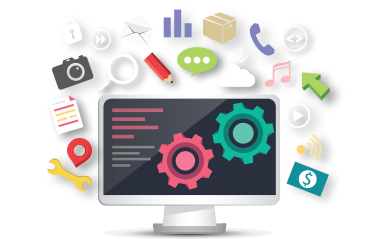 Need
Hosting

?

We are now providing web hosting service for our customers. Perfectly configured servers to run classifieds site without any trouble. Business plan starting from $14.95/mo with unlimited features.
Buy Unlimited Hosting
Need to
Upgrade

?

For our existing users who requires upgrade to latest version v5.8.0 then please click here to start the upgrade process. Or if you are covered under free upgrade then please login to your account to request for an upgrade.
Classifieds Web
Domination

Websites like craigslist.org and backpage.com are dominating the online classifieds market due to its simple and straight-cut user interface in return earning million dollars annually. Thus, this features proved to be working and our script follows the exact rule which makes us stand out of other generic classifieds scripts.
Why choose
SNetworks?

Its powerful and feature rich script which was developed by thinking of satisfying end-user's action. Clearly straight forward for your visitors which leads to steady stream of revenues. Along with easy install/configurable capability that has a streamlines user interface in the back-end. Among all, you have our support solutions anytime.
4800 Great America Pkwy Suite 219, CA 95054
Phone: (209) 877-SNET | Fax: (814) 690-7044
Copyright 2007-2017 SNetworks Classifieds. All rights reserved.